A Letter from the Owner to CastleGuard Pest Customers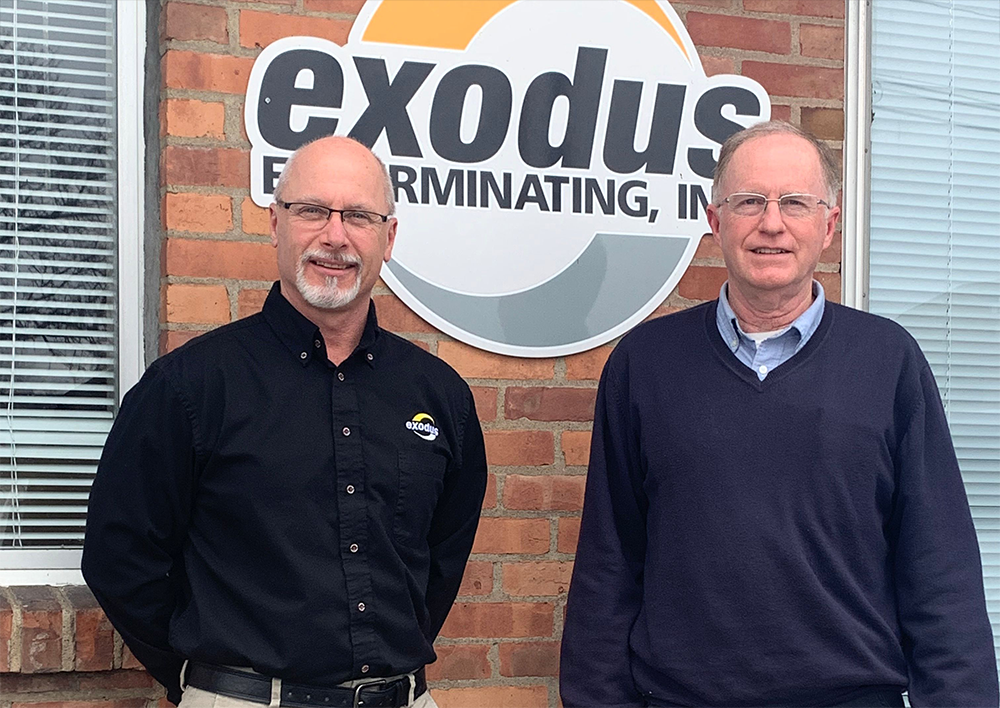 Dale Larnder, Owner/General Manager of Exodus Exterminating Inc. recently sent the below letter to customers of CastleGuard Pest Management.
Dear CastleGuard Customers,
It is my privilege to be writing this letter to you! By now you have probably seen John Fraysier's announcement informing you of his decision to sell his business, (CastleGuard Pest Management) to Exodus Exterminating. We are honored and humbled to have the opportunity to now welcome you to the Exodus family of customers! As a CastleGuard customer you may be asking yourself 'how will this affect me?'. I would like to take this opportunity to ease any of your potential concerns.
First, you may be wanting to know, who is Exodus Exterminating? If you do not know who we are, it is my privilege to be the first to introduce ourselves to you! Exodus Exterminating was founded here in Rochester in 1986 on the time-honored principles of integrity, honesty, and a true commitment of "Do unto others as you would have done unto you"! Our philosophy has remained the same over the past 35 years and our "customer first" approach has helped us become Rochester's local leader in pest control! In fact, we were privileged to be selected as Rochester's Top Choice for Pest Control four years in a row by the Democrat and Chronicle! Since 1986, our desire has been to meet every customers' expectations, and overwhelmingly we continue to achieve that goal. I vow to you that we will continue working tirelessly to build a reputation of total customer satisfaction and earning your trust!
While there are bound to be a few transitional hurdles, we intend to keep much of what makes you a satisfied CastleGuard customer, a satisfied Exodus customer! Changes initially will be minor, and when they do come, I promise to keep you notified.
It is also important for you to know that John is still here. He is now part of the Exodus family and has vowed to continue serving you and making this transition as smooth as possible. As outlined in his letter, John will continue to provide you with your normal service. Over time he will introduce you to our family of Exodus technicians so you can be absolutely certain, that you are in the right hands.
Other procedural and communication information will follow, and you will receive emails introducing Exodus personnel that will be working with you, along with appropriate contact information. In the meantime, if you wish to learn more about us, I invite you to visit our website www.exoduexterminating.com, or follow us on Facebook and Instagram.
With 35 years' experience in Pest Control, we are grateful that John chose to pass the torch to Exodus Exterminating as we strive to satisfy all our customers' pest control needs. We so look forward to serving you and earning your trust!
If you have any questions or concerns, please feel free to contact me. My email address is dale@exodusexterminating.com and my direct number is 585-328-0990 ext. 401.
Sincerely,
Dale Larnder
Owner/General Manager
Exodus Exterminating Inc.
---
‹ Back