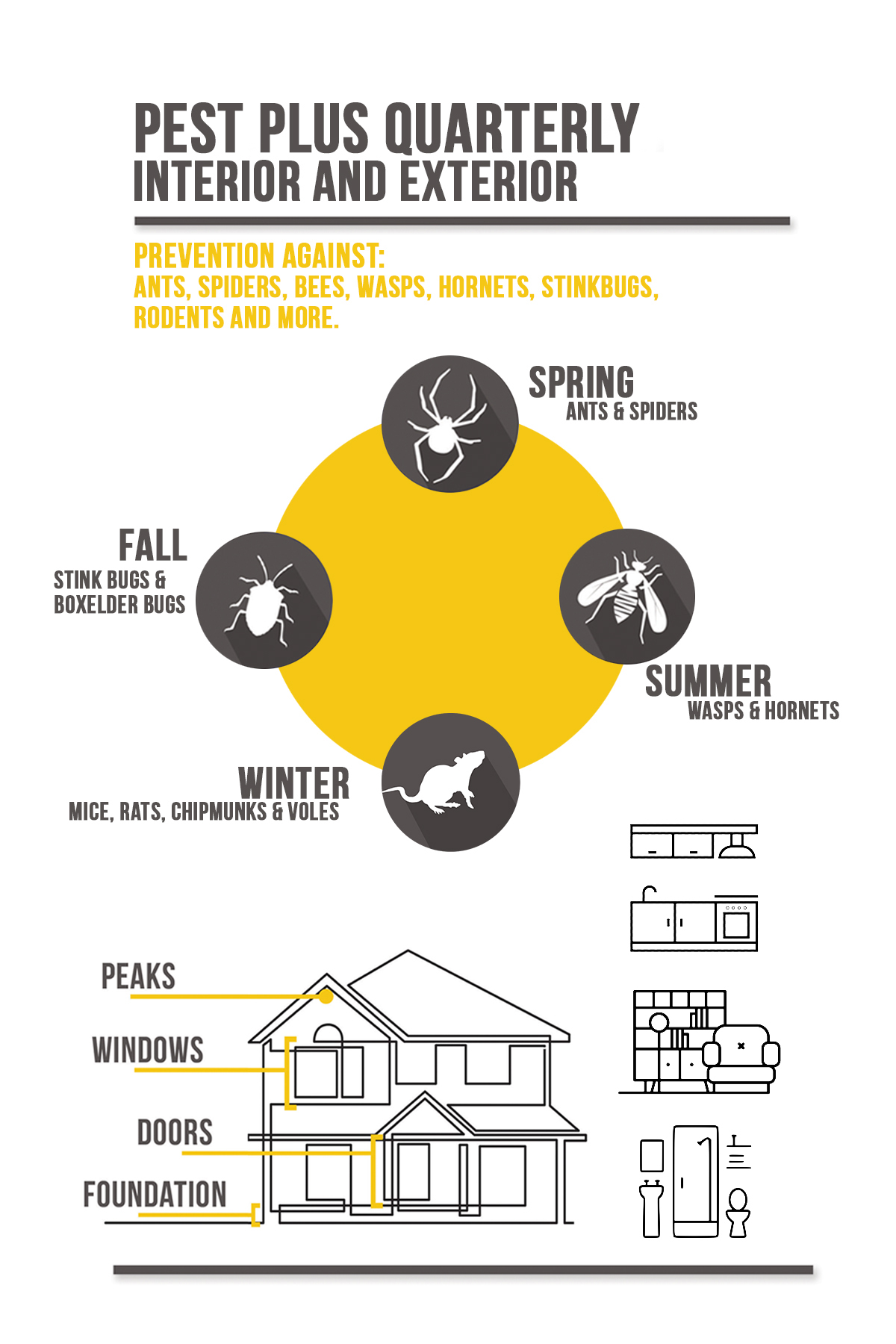 What does it entail?
Interior and Exterior Protection from Flying, Crawling and Stinging Insects + Rodents- Coverage on both the interior and exterior of your home from a number of pests!


Interior and Exterior Rodent Control- Bait stations placed in discreet areas around the perimeter of your home to protect against rodents! (Ask about our Landscape Rocks that blend right in to your yards natural landscaping!)


Residual "Barrier" Treatment- A pesticide used with enough residual to last up to 90 days after treating!


Who and When- You choose which of our trained technicians you would prefer to service your home each time and you choose the time when they come each month.


The Exodus Way Guarantee- If you experience pest activity indoors or between your scheduled service dates, call us back for service at no additional charge!
Call us at 585-328-0990 to get a FREE quote for your Pest Plus protection!