Protect your Home with Pest Express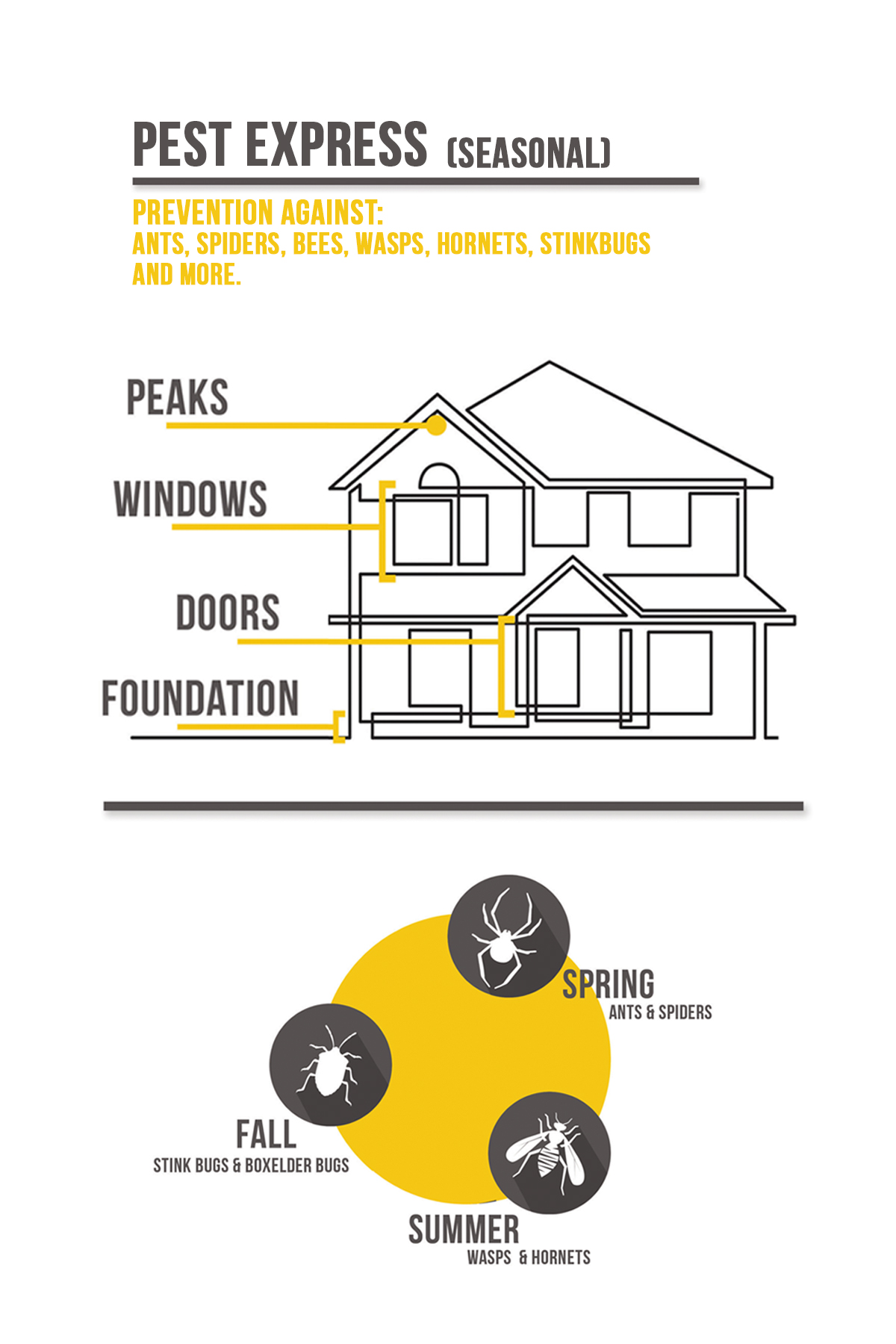 What does it entail?
Exterior Protection from Flying, Crawling, and Stinging Insects- Coverage to the exterior of your home from a number of pests!


Treatments at Peak Times- A minimum of three (3) applications from April-October during peak activity seasons


Residual "Barrier" Treatment- A pesticide used with enough residual to last up to 90 days after treating!


The Exodus Way Guarantee- If you experience pest activity between your scheduled service dates, call us back for service at no additional charge!
Call 585-328-0990 for a FREE quote today!