Bed bugs can be found outside the home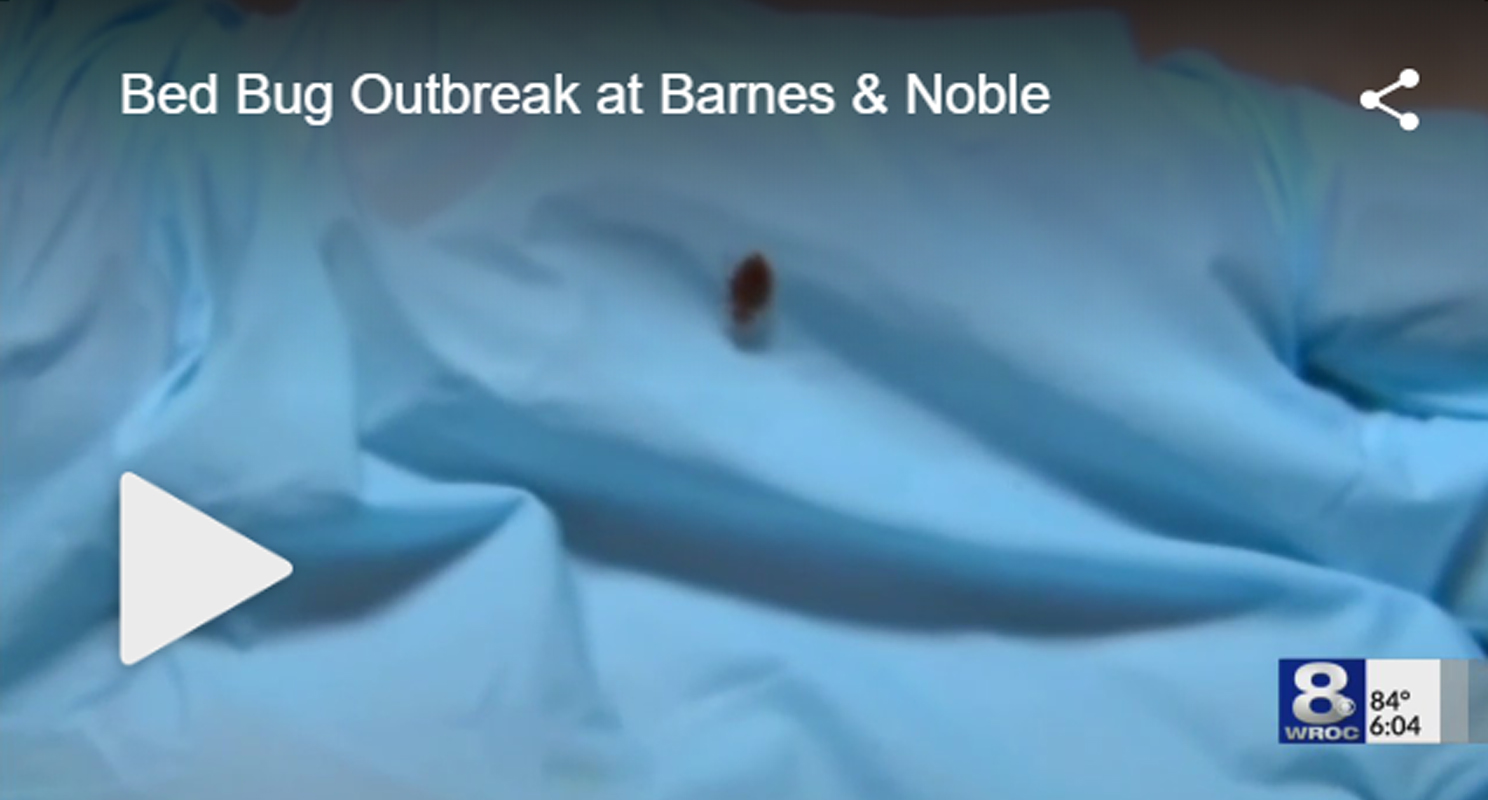 "GREECE, NY (WROC) - Complaints of bed bugs were received by the Monroe County Health Department at the Barnes & Noble in Greece earlier last week.
Barnes & Noble told us the situation has been taken care of, saying in a statement
"It is now safe for customers to shop at this store. We take the health and safety of our customers and booksellers very seriously."
Bed bugs may often be associated with the home, but often the bug can be found in other settings.
"Bedbugs are always going to be where people spend the majority of their time," said Exodus Exterminator's general manager and co-owner Dale Larnder.
In an office setting, chairs can be one of the most common places. Bedbugs can be found just about anywhere at any time of year. They also travel well. "They could actually transport them to their work place, maybe a place they're visiting, a retail setting, office, clinic, doctor's office," said Larnder.
Some blame may go on the workplace, but Larnder says the problem might be the person. "They're experiencing bites, and they just equate that to, they're just getting it at the work place."
Treatment is insecticides over a few weeks, but heat treatments can do it in one day. The most important part it to get a quality inspection by a certified exterminator. "
---
‹ Back