Welcome to the Exodus Exterminating Blog!
Providing Answers from our Technical Experts to some of the most common Questions and Concerns we are receiving via customer calls, and email contact-us submissions
Bill Pay in 5 easy steps!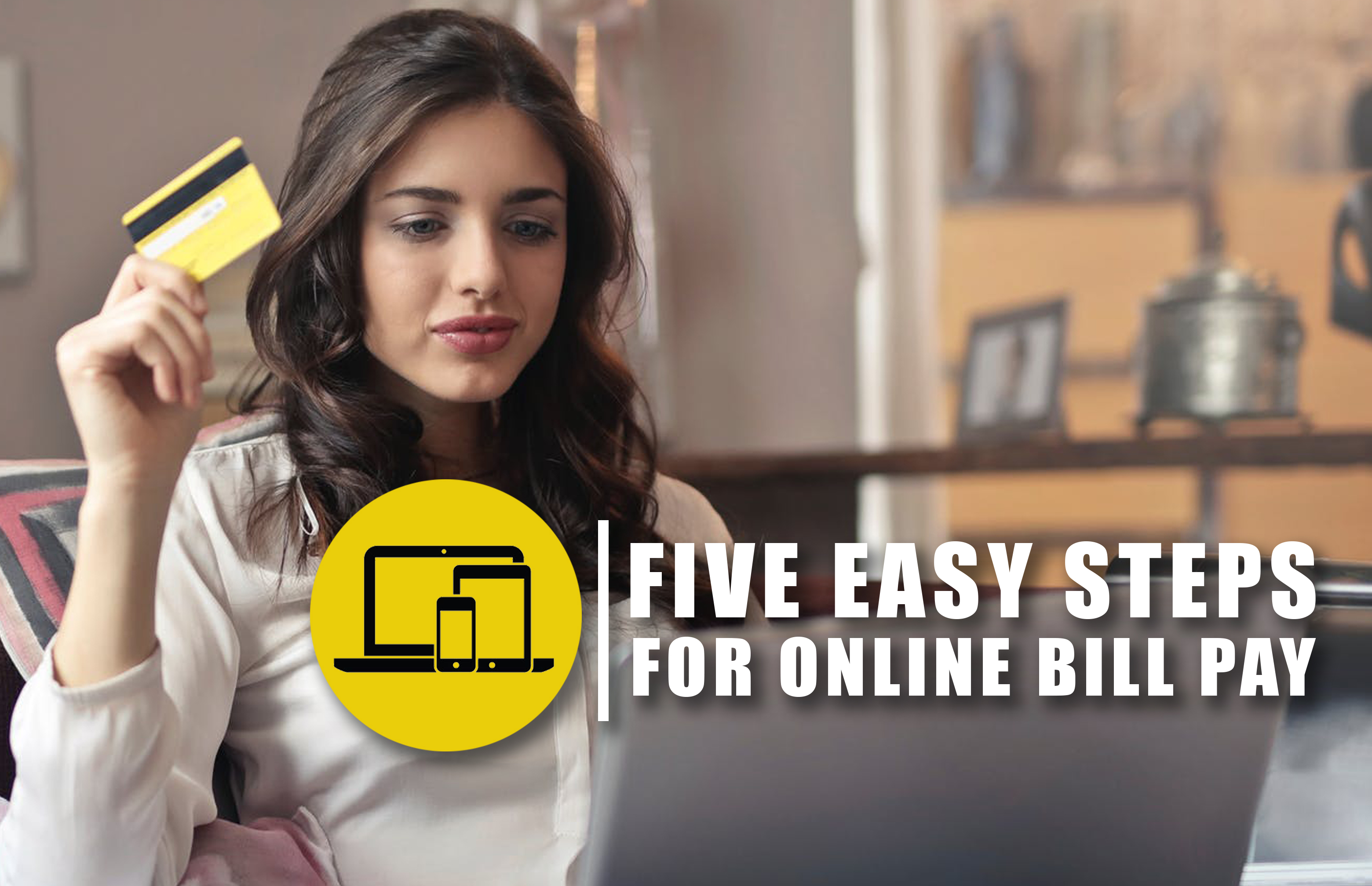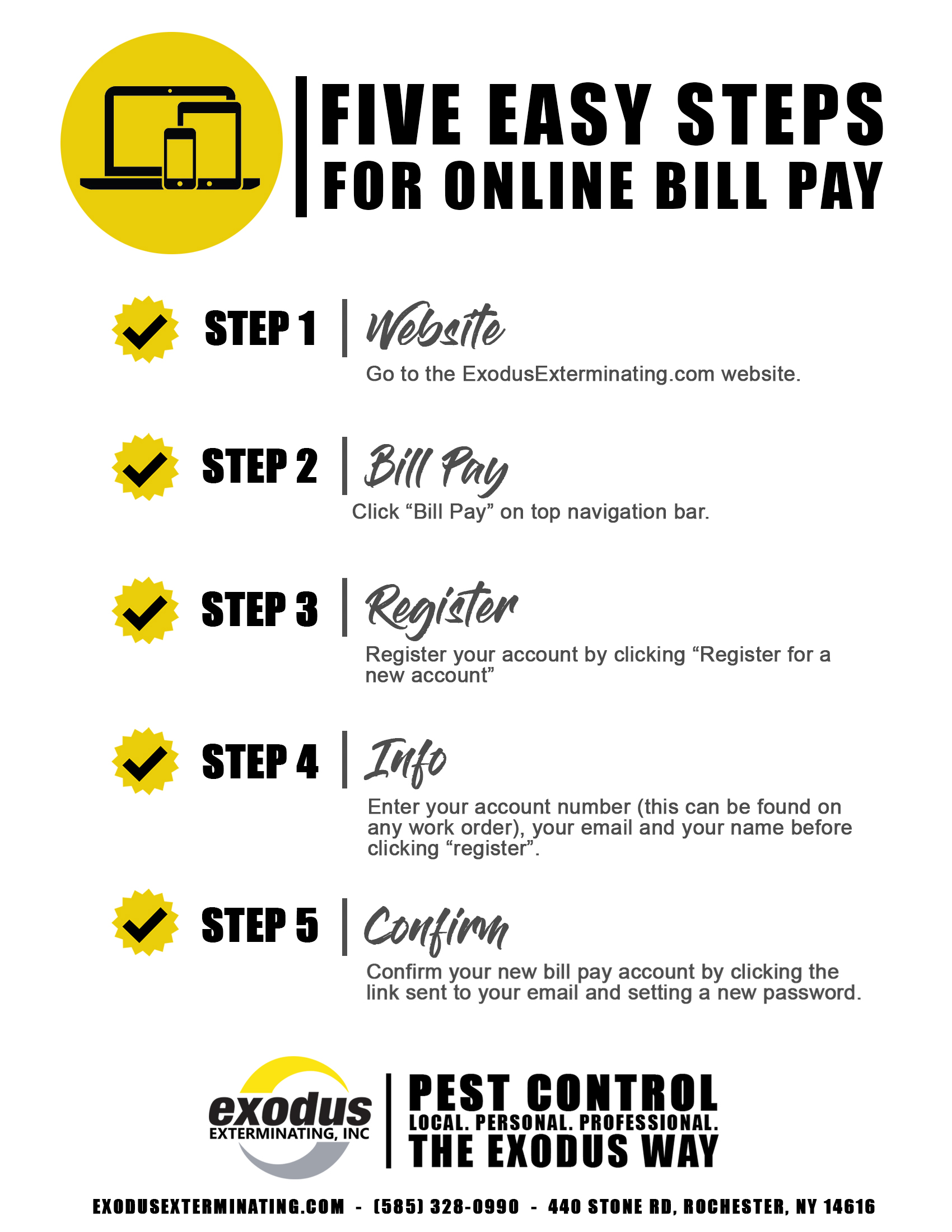 Setting up your online bill pay account can be easy and simple.
Step one - Website - Go to the ExodusExterminating.com website. Step two - Bill Pay - Click "Bill Pay" on top navigation bar. Step three - Register - Register your account by clicking "Register for a new account". Step four - Info - Enter your account number (this can be found on any work order), your email and your name before clicking "register". Step five - Confirm - Confirm your new bill pay accountby clicking the link sent to your email and setting your new password.
---
‹ Back