Experts address mosquito control treatment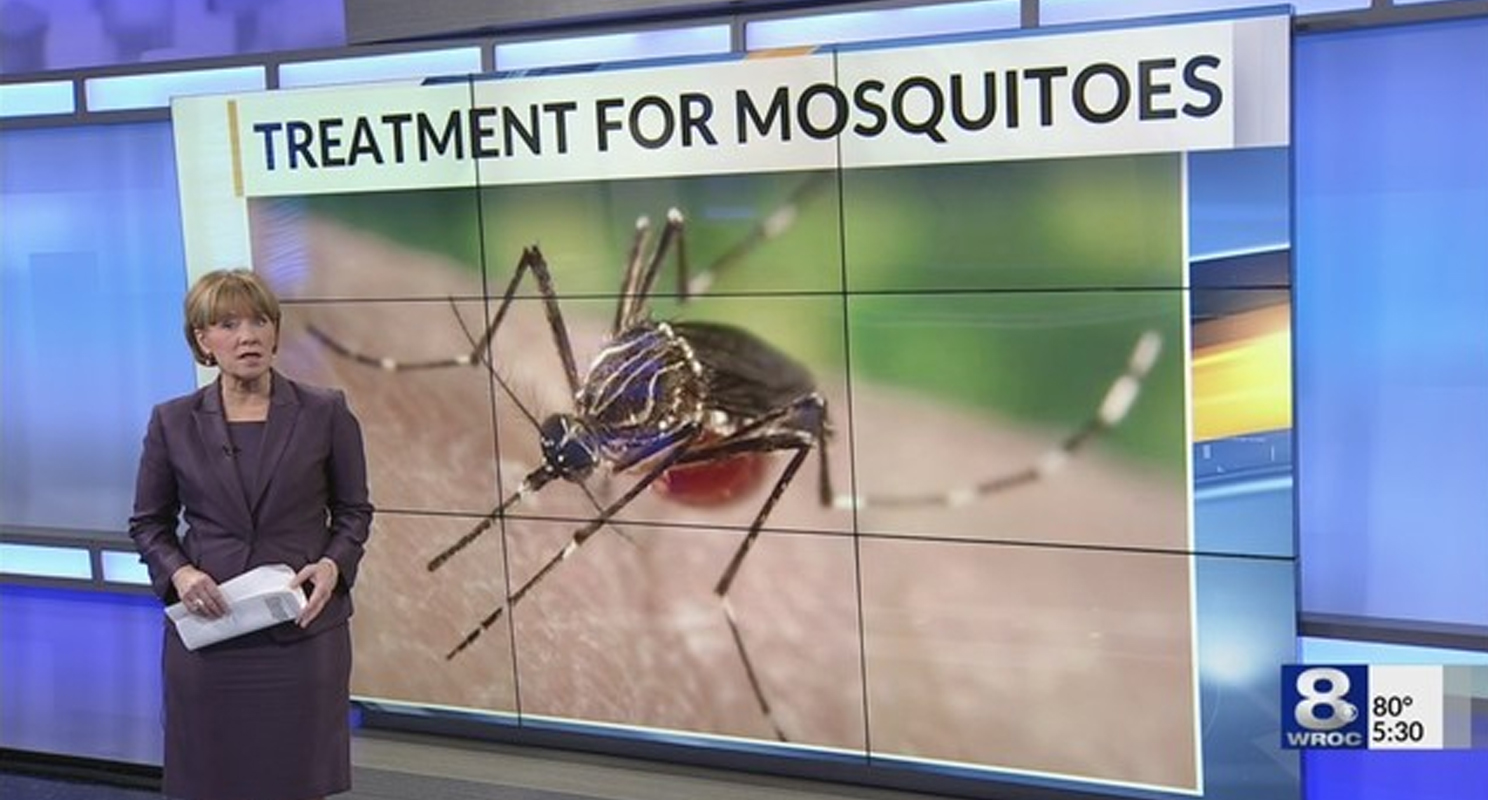 "GREECE, N.Y. (WROC-TV) - This is the time of year when people are at highest risk for getting infected with the West Nile Virus.
Friday, News 8 reached out to pest control experts to see what they are doing to control the mosquito population. Dale Lardner with Exodus Exterminating says there are treatments to ward them off. The industry calls it a barrier treatment: It kills up to 90 percent of mosquitoes.
However, Monroe County is considered an opt-in county, so lawn applications must be notified to neighbors. Exodus uses an organic-based pesticide made from different types of oils that is considered EPA-exempt material, which means it has a lower health risk and does not have to go through the same regulations as conventional insecticides. Still they will post flags around the yard.
This treatment will have to be reapplied every two to three weeks. However, Lardner said it should not be mistaken as a shield; it won't prevent mosquitoes coming in from outside your property boundaries.
Experts say, before doing any of application, make sure to check for standing water near your home, clear out your gutters, change the bird baths and even wipe off the pool covers -- these places are most at-risk for breeding.
Experts also recommend minimizing outdoor activity at dusk and dawn when mosquitoes are most active."
---
‹ Back